Bratislava from the Point of View of a Portuguese-American
Though Bratislava may be one of the smaller capital cities in Europe, this fact does not come as a negative. Bratislava, is fairly small, yes, but there is something charming about its size and the general atmosphere it creates.
I moved to Bratislava from the Boston region of the US in August 2019, and as I write this, I have been here a year now.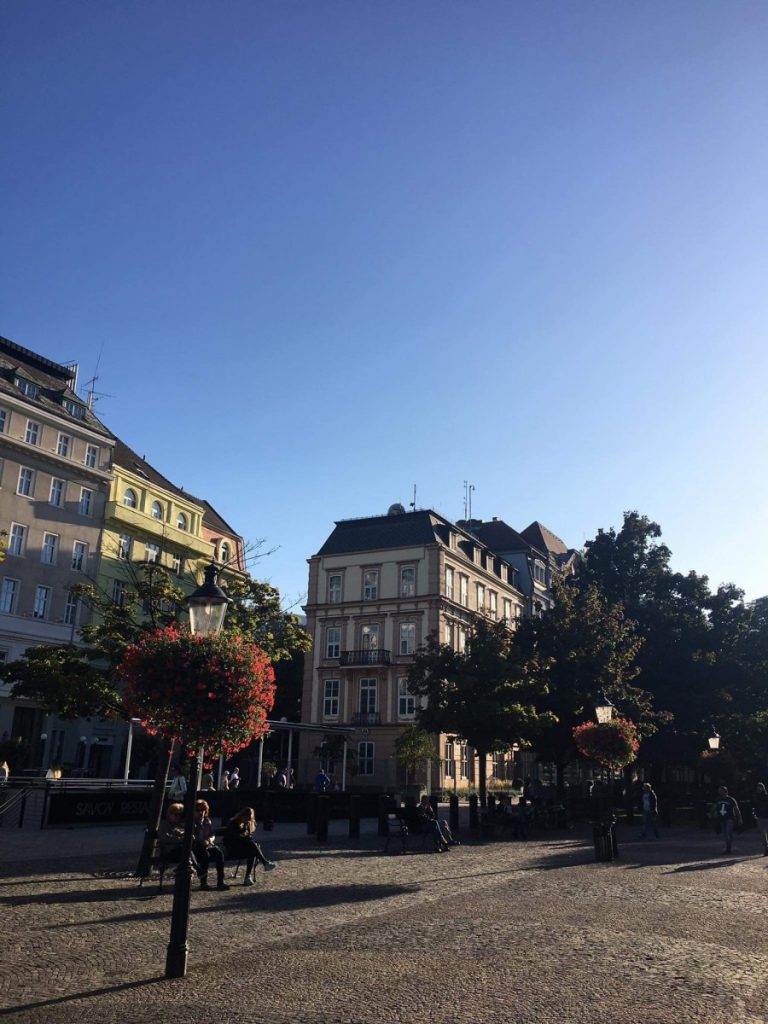 Quick Impressions & Long-Lasting Opinions of the City
As I hinted before, Bratislava is quite small. The Old Town in the city center is the main touristic destination of BA, and it can be conquered in half a day if you don't plan to go at a leisurely pace. At first, I was a bit skeptical of the size but I have grown to love this about Bratislava, because I never feel overwhelmed by the city, and I never waste time commuting. I can be most anywhere I want in the inner zones of the city (where all the action is) within 20 minutes max, and I love this about Bratislava. I am also grateful that its size has allowed me to build a list of my favorite spots in the city so quickly, so that I can visit them frequently and not want for much.
Bratislava is very affordable. Coming from the States where everything is extremely expensive, Bratislava's prices are like heaven for me. For a capital city, food and services are cheap while still maintaining a high quality. I feel I can always treat myself to good coffee or delicious meals without ever feeling guilty about spending too much, and the same can be said for grocery shopping and general upkeep. So far since living here, I have not had to panic about money, which is really nice for young foreigners who are just starting out in a new place and don't have a big bank account.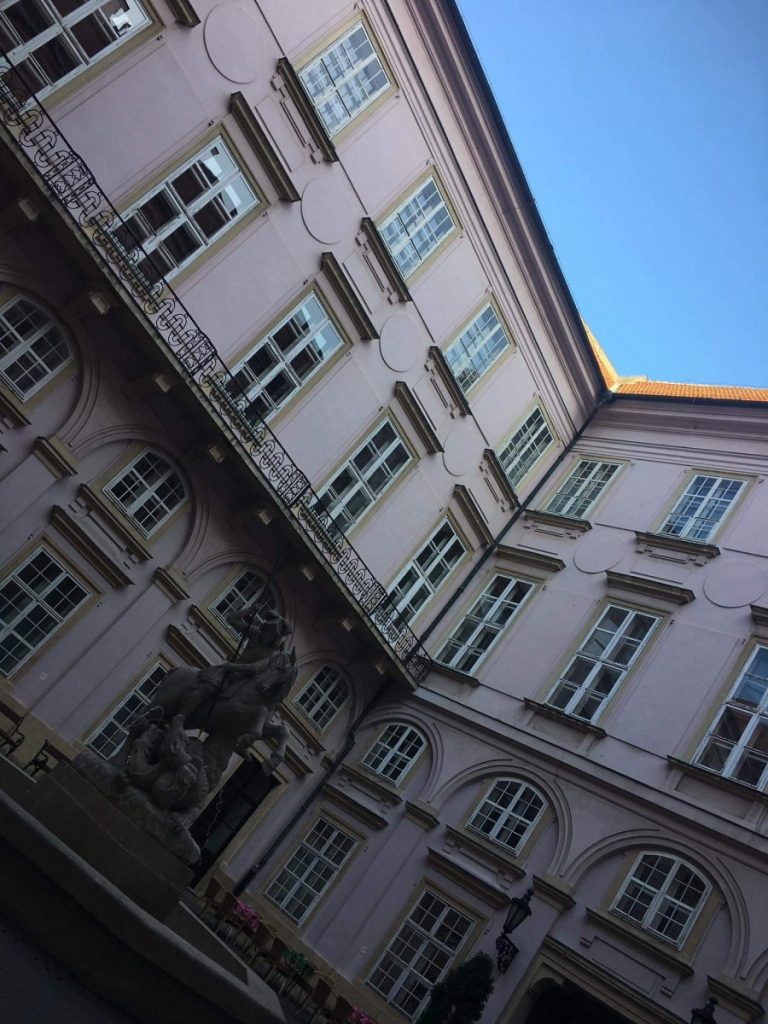 The energy of Bratislava is generally a good one. Likely also due to its size, there is not so much bustle in BA, so the atmosphere is usually quite peaceful. Locals also seem to be quite relaxed in their daily lives, so you can feel this energy in the city as well. After work and school, it seems that people best enjoy themselves when they can go for leisurely strolls in the city or relaxed outings at pubs and cafés, and you will likely feel the same as you spend time exploring it yourself. Bratislava will give you a nice, laidback life.
Interactions with Locals
If I am being perfectly honest, my overall experience is that locals (specifically older generations) are often skeptical of foreigners, which can be hard to navigate at times. Shops and restaurants rarely cause a problem, because once you've learned the general Slovak greetings and shop etiquette it's fine. Administrative offices, however, are quite difficult. I have had my fair share of bad encounters where workers have treated me poorly because I don't speak enough Slovak – I have learned in these cases to always come prepared with a sheet of paper explaining what I am there for in Slovak. Usually, if I arrive with my translated paper, they are more receptive to me and friendlier – some even are willing to switch to English with me because they appreciate the effort that I have made to explain my situation on the paper. My advice is to always come prepared with something like this or a Slovak friend to translate things for you, and in general situations try to speak as much Slovak as you can because locals will be warmer with you. Learn greetings, general shop/restaurant etiquette, and numbers in Slovak because these will help you the most. Altogether, I don't believe that Slovaks are rude by any means, because once they have gotten over the initial shock of hearing English, they usually warm up to you and respond nicely. Younger people especially are quite helpful, as I've even had random strangers willingly translate for me in the past when I have struggled.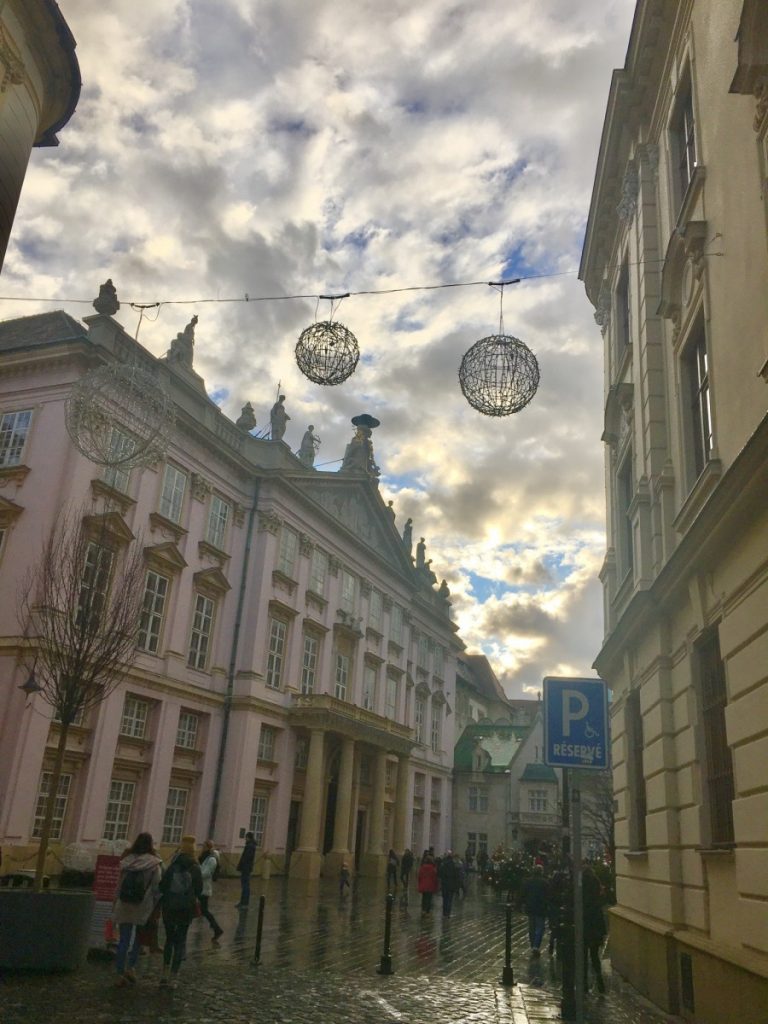 Helpful Resources:
IOM: The IOM is an international organization that works to provide counsel and other resources to immigrants. There is a Slovak chapter dedicated to people living in Slovakia; while the organization provides relief only to third-country nationals, EU citizens can also find helpful information on its website.
Welcome to Bratislava: This blog regularly posts on a variety of topics ranging from good places to eat in the city, where to travel, weekly events, how to get acclimated to BA life, etc. It may be worth browsing through to find some interesting events/places you wouldn't know otherwise.
Facebook groups: While you should have no problem making friends at Mladiinfo, for meeting people and general questions about the city, there are a few Facebook groups you can join. These include "Foreigners in Bratislava," "International Girls in Bratislava," and "Expats in Bratislava," among others.
Public transport: Here, you can view all the bus and tram schedules in the city. These schedules and route planners are the most up to date versions of transport. Aside from Google Maps, you can also download the mobile app Moovit to get public transport navigation in real time.
Taxi: If you need to call a taxi, local companies like VB Taxi and Taxi Bratislava are common. If you prefer to use mobile ride apps, Hopin Taxi, Uber, and Bolt are all widely used in Bratislava.
Places to Visit:
Christmas Markets: If you are lucky enough to be here during the holiday season, the BA Christmas Markets are a must. Of all the Christmas Markets I have been to in Europe, Bratislava's by far is my favorite. Despite being busy, they are not crowded the way nearby Vienna's is, so they are much more enjoyable. The Slovak food stands are affordable and delicious, and the drinks certainly pack their punch 😉 If I could come to the Markets every year I would be happy.
The Castle, Blue Church, Old Town, etc.: These are all popular tourist destinations and they are worth visiting for sure.
Kamzik Tower: This television tower is just outside the outskirts of the center and gives a great view of Bratislava. You can go up the elevator to the observation deck (439 meters above sea level) to overlook the whole city. It is also in the middle of a small forest, so the nature is a nice change from the usual city life.
Hockey Games/Ice Skating: Watching a Slovak ice hockey match is also an enjoyable activity. While there are a few stadiums around the city (which also offer time slots for public ice skating), the Zimný štadión Ondreja Nepelu houses HC Slovan, which is the official team of Bratislava who offers the most electrifying games.
Travel: Bratislava is also in the perfect location for travel. By bus, you are 1.5 hours from Vienna, 3.5 hours from Prague, 2.5 hours from Budapest, 5 hours from Krakow, and the list goes on and on. While in Bratislava, you should really try to venture out to these destinations, or you can also choose to travel within Slovakia which is just as good. As you are in the capital, you have connections to most cities and towns in Slovakia so you have so many beautiful places to see. Try Trenčín, the Tatra Mountains, Slovak Paradise and its surrounding middle regions, Banská Bystrica and Banská Štiavnica, and the eastern cities like Košice, for example. There is much to see and enjoy in Slovakia, so please try and take advantage of it.