Deadline: 10.6.2018 
Open to: active young people (18-30 years old) interested
in journalism, sports, video making/editing, photography,
writing articles, etc.
Countries we still accept the applicants from: United Kingdom, Germany, France, Macedonia and Bulgaria 
Dates of mobility: 4.7.2018 – 1.8.2018
About the project
EVS hosting organization Mladiinfo Slovensko is looking for
the volunteers to join the short EVS project Sign for Media:
journalism volunteering program for European Deaf
Badminton Championships that trough sport journalism
volunteering promotes the inclusion of young deaf
sportsmen and sportswomen. The volunteer´s main tasks will be to create videos, photos, articles and all promotional materials related to the media coverage of the European Deaf Youth Badminton Championship.

Who do we look for?
• Young people aged (18-30 years);
• Having confidence/experience to conduct interviews,
write articles, edit them and produce a valuable
content;
• Photography, video recording and video editing skills;
• Able to face challenges;
• Open-minded and flexible;
• Motivated to learn new things;
• Willing to learn the sign language;
• Active, responsible and reliable.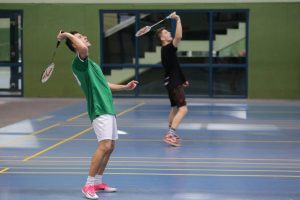 What do you get as a volunteer?
• Professional trainings and workshops supported by the Deaflympic Committee and professional journalists,
• Accommodation and logistic support all covered by the hosting organisation,
• The opportunity to get new unique knowledge, experience and skills,
• Free passes for all volunteers and support staff for all matches as part of the championship,
• Improve your communication skills,
Activities
4.7. – 19.7. 2018 (Bratislava)
Orientation meetings, ice-breakers, team building
games;
Division into the teams: radio newsroom, video
newsroom and online newsroom;
Sports journalism, photography and video
workshops;
Training of the Sign Language;
Web content workshops;
20.7. – 1.8. 2018 (Trenčín)
Badminton Championship coverage (articles,
interviews, videos, photography, webpage updates, live
broadcastings, etc.)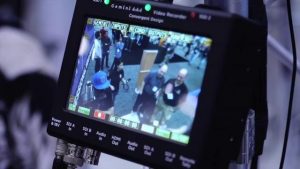 Costs
The volunteers will receive the pocket money 120 EUR;
Travel will be reimbursed after handing out the travel tickets;
Accommodation will be arranged by the organisers;
There is no program fee.

How to apply?
If you want to be part of this amazing one-month EVS
experience apply until latest 10.6.2018 by filling out the
application form.
We will conduct the SKYPE interviews with the chosen applicants.
Looking forward hearing from you! You will be notified on time!
If you have, any further questions please contact:
Ivana Petrisková (Project Coordinator)
ivana@mladiinfo.eu, +421911233180
Petra Papierniková (Project Assistant & Mentoring Support)
papiernikpetra@gmail.com, +421907 619 302