"I am currently writing this introduction from my bedroom in Windsor, England, hours away from embarking on an exciting adventure to Bratislava. After a year full of fear, uncertainty and sacrifices, I am grateful for this experience to explore the beauty of Slovakia while volunteering on a project I am passionate about…
Ater hours of browsing through various volunteering opportunities online, I came across European Solidarity Corps. At the time I was unfamiliar with the organisation as it is not commonly known in the UK but I soon discovered what incredible opportunities it offers! I have always been interested and keen to work with disabled people and I am passionate about social integration and social inclusion, bringing people together from a vast range of backgrounds.
Furthermore, this unique opportunity provides a volunteering experience on an international level (working with volunteers from across Europe, whilst exploring a new country away from home), yet on a very local scale, working with local people and exploring an entirely new culture and country!
24 hours have passed and I have now arrived in a very cold but sunny Bratislava, commencing my mandatory quarantine!
Although my journey encountered a few inevitable issues at the very beginning in the UK, the remainder of my journey proved to be swift and smooth. I was greeted at Bratislava train station by Veronika and we made our way to the apartment on a tram, which I thoroughly enjoyed as we do not have trams where I live! We then searched for the apartment and I was welcomed by the lovely Marcia who presented a 'welcome' plate full of chocolate and fruit! I then spent time settling into the very spacious apartment and couldn't believe how spectacular the view from the apartment is!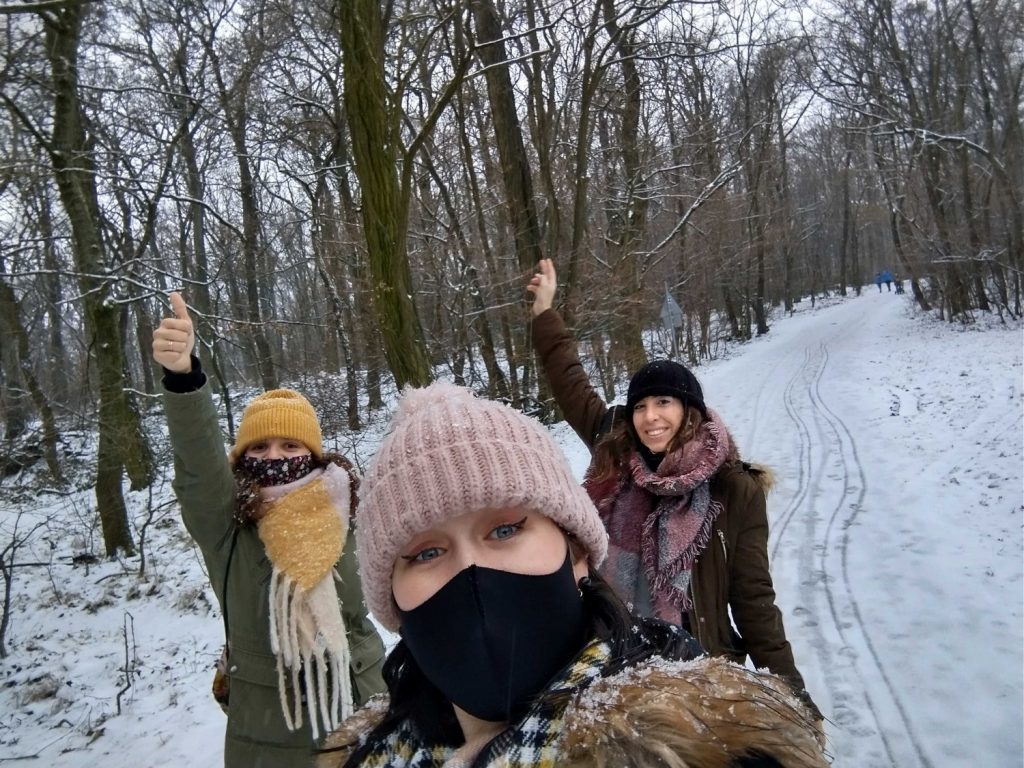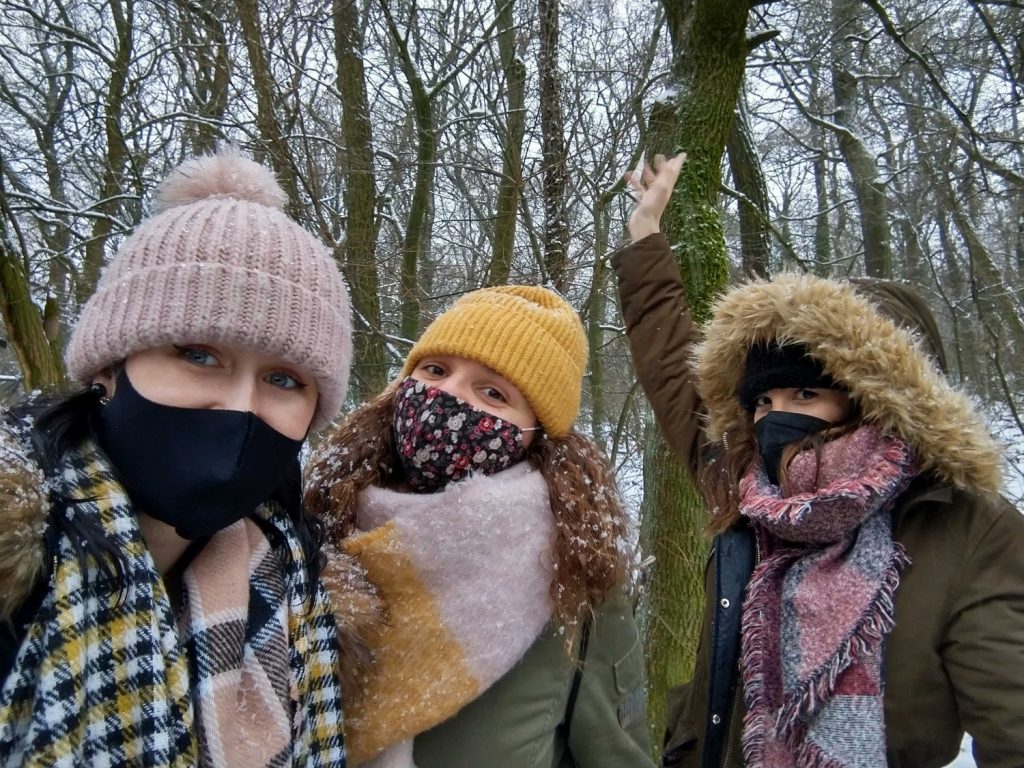 On my second day of quarantine I had my first Slovak lesson which was both informative and enjoyable. Having said this, however, I soon discovered the difficulty of the Slovak language, even if I do pretend to be fluent on the phone with my friends and family, saying 'Ahoy', 'dovidenia' and 'Ďakujem' whenever I possibly can!
Additionally, I have absolutely loved trying Marcia's Spanish cuisine. On my second night she made a delicious Spanish Omelette and I am looking forward to homemade paella in the near future at some point! In exchange, I might show her how to make a perfect cup of English Breakfast Tea! The opportunity to explore different cultures and cuisines simply in quarantine is amazing and I am enjoying every minute of this unique experience!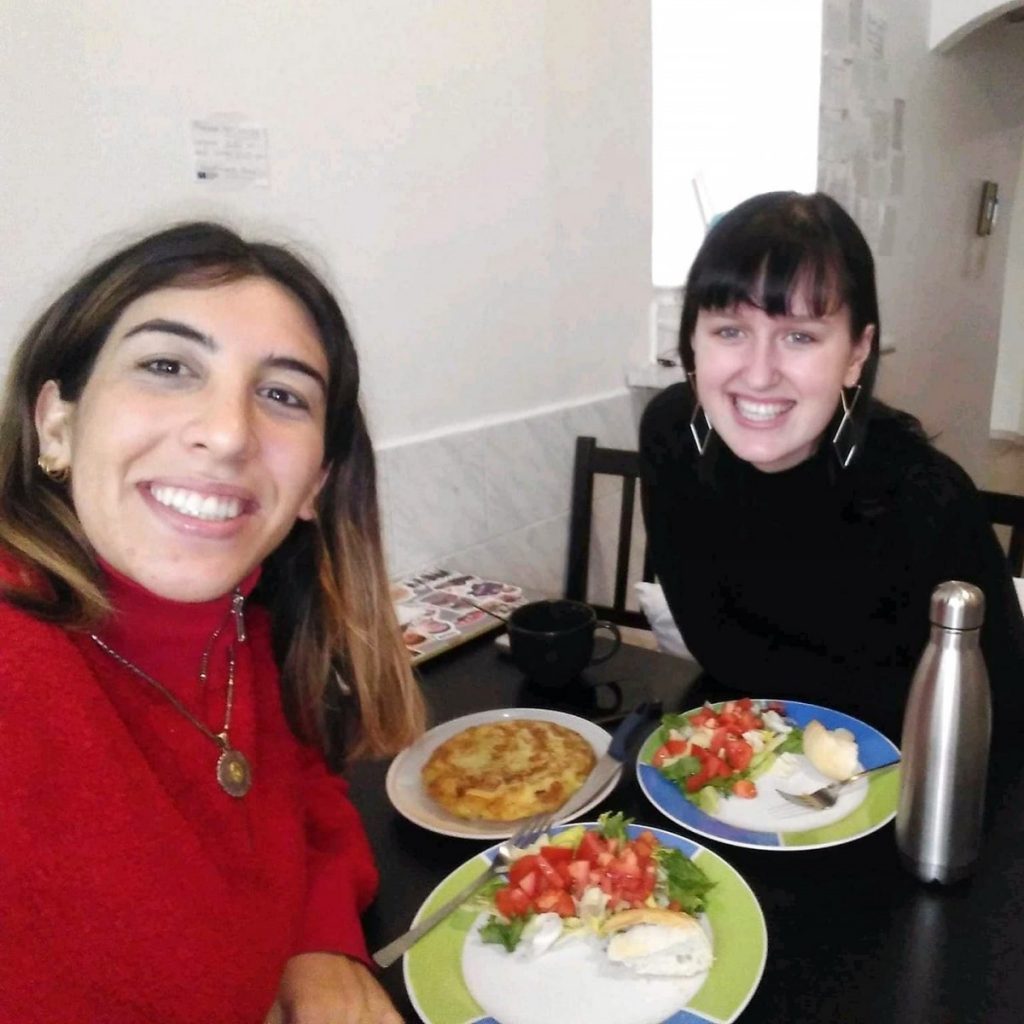 I am excited to start my volunteering at Dom Rafael when it is possible in regards to the necessary Covid- 19 restrictions that are currently in place and I hope the rest of my Slovakia journey continues to be as enjoyable as the first few days!
Dovidenia a ďakujem za prečítanie, Bridget." 🙂