Are you interested in doing European Voluntary Service (EVS) with us? We offer you volunteering place in cooperation with cultural institutions and local school in a smaller city Dolný Kubín in the heart of Slovakia and Europe.

For whom: young people 18-30 years old
Duration: 12 months, starting in spring 2017
Where: Dolný Kubín (20 000 inhabitants, center-north Slovakia)
Activities: in local cultural centers helping with preparation and realization of cultural activities and in local schools 
Grant: accommodation, food money 150 eur/month, pocket money 95 eur/month, insurance, Slovak language course, travel costs

The project aim is to learn new things and gain valuable experience in the form of non-formal learning in an new cultural environment.
Dolný Kubín – your future home
Doing EVS in Dolný Kubín gives you very good location in the central-north Slovakia. You will be surrounded by beautiful mountains (1400-1600 meters above see level).
Ideal candidate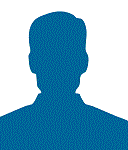 Are you interested in culture? Do you like art, music, painting, events, concerts, exhibitions? Do you want to bring your culture/language to local schools? We are looking for young individuals, communicative, open minded, team workers, eager to expand their competences and knowledge. We are looking for proactive people, who can bring and realize new ideas and proposals.
Activities
50% of activities will be connected with Mladiinfo. These might be: visiting events like festivals, students events etc. in Slovakia, promoting volunteering, EVS, Erasmus+ and volunteers country. Help to connect other EVS volunteers in Slovakia, contacting hosting organizations and the volunteers.
50% of activities will be in two local cultural centers and local schools. You will help with preparation and realization of cultural activities for example exhibitions, concerts, theaters, festivals, events for young people. Other activities might involved: presentation at local school/library about your country, language conversations with young people. There will be place for realizing your own project according to your interest.
Free time
The city has 20 000 inhabitants. There are sport opportunities, several clubs, nice bike roads, smaller aquapark, sky centere, beautiful hiking roads, museums. Other cities in the area are easy to access by bus or train. There are also other EVS volunteer in the area from other countries like you.
The city north-central location within Slovakia offers great opportunity to discover the country and its neighboring countries as well. There is a direct bus to Krakow (less then 3 hours), Prag, Vienna, Budapest are all reachable by trains or buses.

Link: dolnykubin.sk, city web site (only in Slovak), aquakubin.eu, city aquapark, kubinska.sk, sky center, summer bike center.
Learning opportunities
The project is ideas for young people who plan their career in cultural area. Who would like to gain insides into work of local/regional cultural institutions in a smaller city. There are probably similar institutions in your country as well, where you might potentially implement your experience. The project is also a great option to learn Slovak language, and culture and discover central Europe. Other learning elements:
– Planing and realization of cultural event;
– Slovak language – very good start for learning other Slavic languages.
– Goal settings and importance of values;
– Project management cycle going form idea through implementation to evaluation;
– Sense of entrepreneurship by own personal projects;
– Practical international team work experience;
– Basics of a website management and social media management;
– Web-content editing (WordPress, pictures editing, video editing, articles editing);
– Overview of the youth educational opportunities;
– Understanding of the youth mobility programs and Erasmus+ program;
– Contacts and possibility to meet with many active and inspiring young people.
Conditions
– Free accommodation in a flat in the city with single room, internet of course
– Money for food 150 eur/moth
– Pocket money 95 eur/moth
– Personal supervisor responsible for your activities
– Personal mentor helping with your well being, free time, integration into local community
– Free Slovak langue classes
Contact person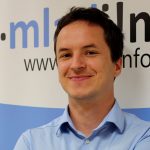 Ondrej Mäsiar
evs(a)mladiinfo.sk
+421 907 330 521
Our data for you sending organization
Address: Mladiinfo Slovensko, Staré Grunty 36, 84104 Bratislava, Slovakia
Registration No: 42183774
Legal form: Non-profit organization
PIC: 948324478
EVS EI: 2015-1-SK02-KA110-000642
IBAN: SK7609000000000635211768
BIC: GIBASKBX
Account name: Mladiinfo Slovensko
Name of the bank: Slovenska sporitelna
Address of the bank: Tomasikova 48, 832 37 Bratislava, Slovakia
Hosted volunteers
By now we have hosted EVS volunteers from the following countries in Bratislava.
More about us
Mladiinfo Slovensko was established by former EVS volunteers in 2010 in Bratislava, Slovakia. It is a well established non-profit organization promoting education and youth mobility. Mladiinfo supports young people with information about various educational and mobility programs, internships, trainings, conferences, volunteering, Erasmus+ program and other opportunities abroad and in Slovakia. Internet, consultations with young people and various info events are used as the main tool to spread success stories, to motivate for participation and to promote active citizenship. Mladiinfo mission is "Helping to inform young people about the educational opportunities around them." Mladiinfo office is located in Bratislava Mlynska dolina, which is the largest complex of student dormitories in Slovakia with around 8 000 students. Mladiinfo is an active EVS sending organization in Slovakia and active EVS hosting and coordinating organization in Bratislava. Mladiinfo Slovensko is member of Eurodesk Slovensko, an observer member at Youth Council of Slovakia and a member of registered European network Mladiinfo which is a co-operating organisations of European Youth Information and Counselling Agency (ERYICA).