Spend 12 months as a volunteer in the capital of Slovakia helping in youth organization!

Who: 18-30 years old from Portugal
Where: Bratislava, Slovakia
When: starting since 15 March 2019  (12 months)
Costs covered by Erasmus+: accommodation, food, pocket money, insurance, travel
Send filled application form as soon as possible!

About the project
Mladiinfo Slovensko (website, Facebook) is looking for an enthusiastic volunteer from Portugal to participate in the Project: Future is in your hands. Start off with volunteering! for a period of 12 months starting from March 2 019.
The project is supported by Erasmus+ programme European Voluntary Service.
Activities
Activities of the volunteers may include (upon the preferences and agreement):
Organising and participating in different events by Mladiinfo Slovensko, such as "Living Books about volunteering", Intercultural evenings with the cooperation of other NGOs;
Be open to go to schools and talk to students about EVS, youth exchanges, youth opportunities, etc.;
To prepare simple interactive activities as Mladiinfo Slovensko aims to connect formal and non-formal education;
Willing to teach some language and/or to organise some workshops on your own in the motto "sharing is caring";
Helping the project SOCIAL IMPACT AWARD about social entrepreneurship;
Contributing to the content of  mladiinfo.sk platforms (Instagram, Facebook);
Participating in and helping with the current and upcoming projects (e.g. youth exchanges, trainings, etc.);
The volunteer will work approximately 30 volunteering hours per week (the working hours are flexible depending on the ongoing activities) and will have free weekends and two additional free days per month.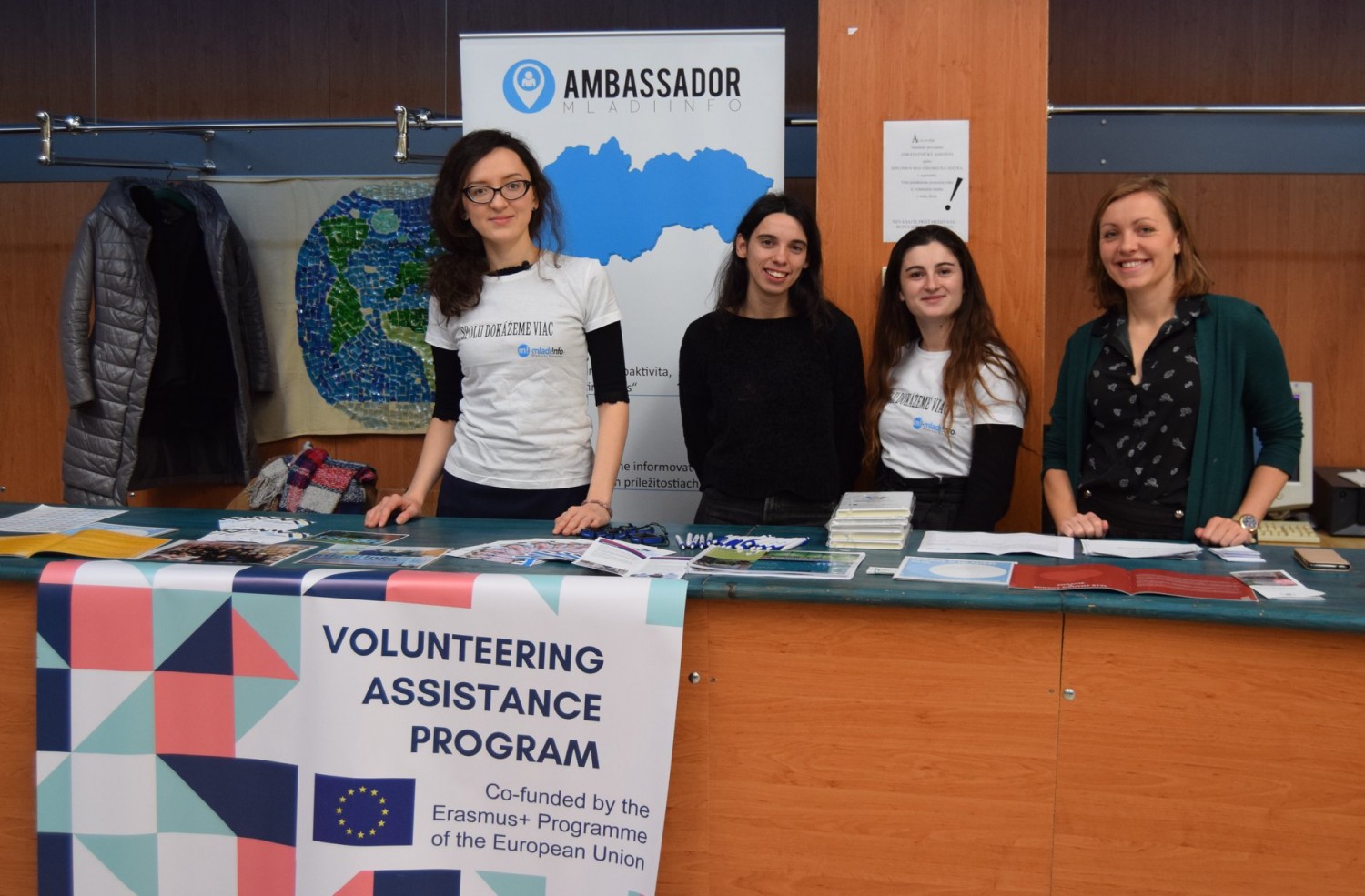 Conditions
Following costs will be covered from Erasmus+ programme:
Accommodation,
Food,
Pocket money,
Insurance,
Travel,
Language course,
Support of supervisor,
Personal mentor.
Candidates profile
Individuals aged 18-30 coming from Portugal;
Enthusiastic and positive, who dare to try the things out;
Able to come up with own ideas and developing own projects which support our values: "helping, improvement, pro-activity, responsibility, optimism";
Willing to learn new skills and develop nice projects;
Have knowledge of English;
Have basic graphic design skills (not a condition), or photography and video making, or knowledge in online marketing or IT skills (webpages, etc.) and editing skills (not a condition);
Openness and good communication skills.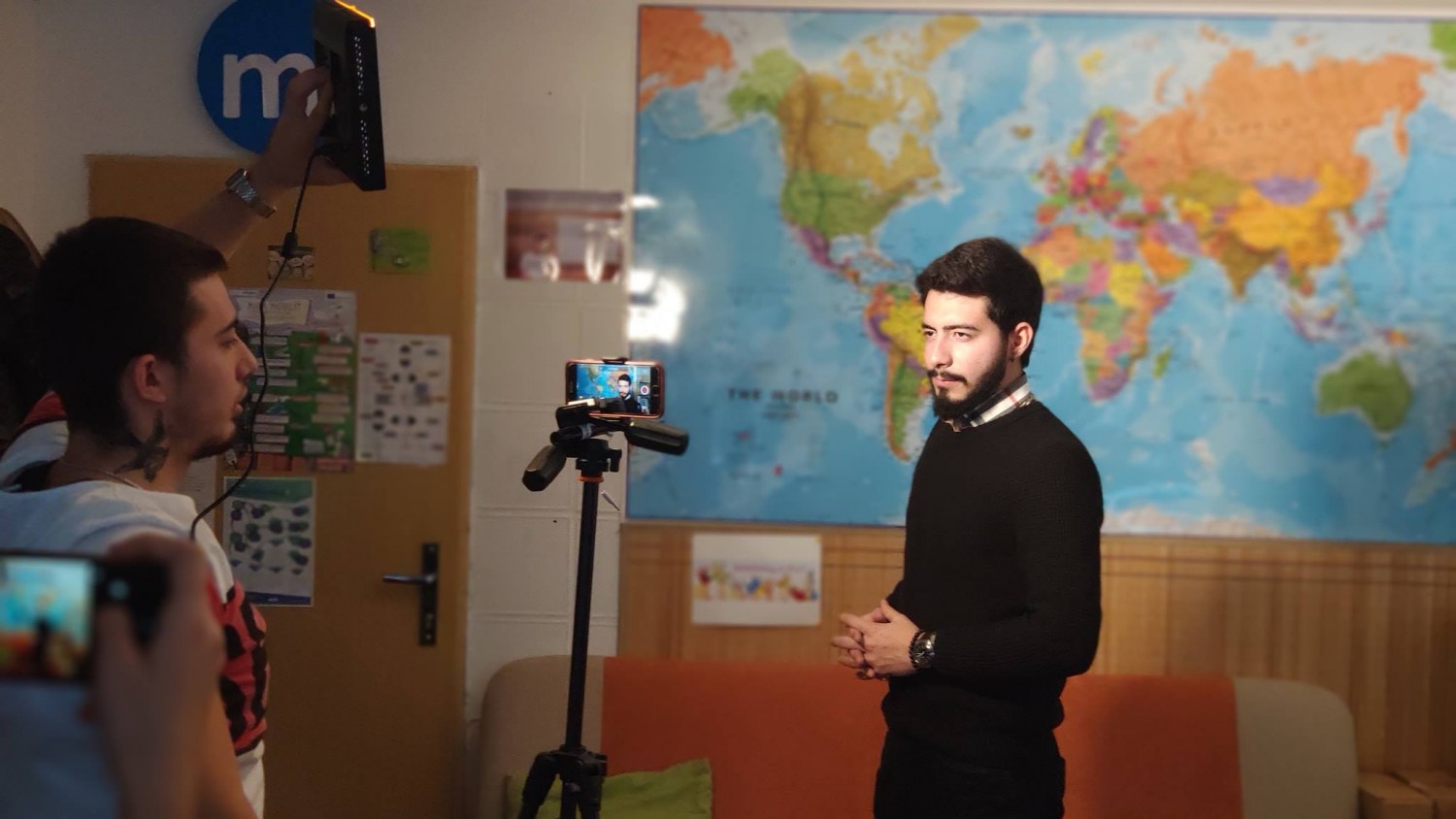 Benefits
As part of your EVS, you will get:
Accommodation in a shared flat with other volunteers (you can check the blogs of some of our hosted volunteers here); pocket money; European insurance; covered residence permit cost and travel from home-Bratislava-home; Slovak language classes;
You can learn more about the topics such as volunteering, youth work, social entrepreneurship, etc.
We are also a coordinating organisation, therefore you can spend some time helping out other NGOs with volunteers there and learn new skills as well.
Application
If you want to apply, please fill in the application form.
If you have any other related questions please contact the hosting organisation at volunteers@mladiinfo.sk, or sending the organisation.
 –
Good luck with your application!