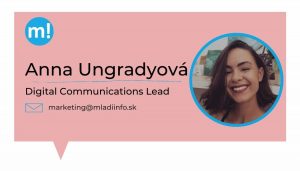 2020. What a year. Such a huge change in the world, where everything got turned upside down, and then some more. People were lost and losing, and that made me take a good look at my own life, on how I could help this world and society itself.
I'm a 25-year-old, from Porto, Portugal, born and raised, (even though I had the privileges of seeing quite a bit of the world), I worked in a customer support line, with a bachelor in new technologies of communications and still trying to figure out what my contribution could be. In my previous job, I learned how much I really did love helping people directly, and how sometimes even with the simplest of things, can be taught in the kindest way and make a difference. This was my favourite part of my job, teaching.
So, I looked around in my life, thinking about the people who helped me and allowed me to grow, and the importance of my education, that I thought – Maybe it's time to see if I can?
I started looking into European solidarity corps, that allowed me to explore this, within trusted organizations and with the support I would need to feel comfortable and brave enough to send myself to somewhere else to learn while contributing. And in the beginning of 2021, I found Mladiinfo's project on the ESC platform and immediately caught my attention, it had everything I wanted and needed to feel confident to take on this challenge. I also saw the feedback from other volunteers which made me even more confident and trusting of this organization.
Even though my Erasmus was quite close (in Czech Republic) I didn't get the chance to see Bratislava at that time, but the fact that my favourite Erasmus teachers and some friends were from Slovakia, made me excited to finally meet this beautiful country! I got my interviews with the nicest people, that throughout the whole process were supportive, kind, and clear with everything, and even with all the complications that is to travel in Covid times I always knew that I would be able to do it.
It took a few months to actually get here, since I had to leave my job and wanted to have all my affairs in order, yet I was always in contact with my future flatmates and everyone in the organisation. After a few months, and a tiresome 13-hour travel (due to Covid, there were only a few flights, all with layovers) I finally arrived late at night to Bratislava where I was received by Katarina (thank you, Katarina, you're the best), that helped me get to my great hotel room where I'm quarantining, and even now (that I'm still in quarantine) everyone as been super nice and caring towards me.
This surely is a crazy experience, but I'm more sure than ever that coming to this particular project was the best choice I could make to work on myself, toward my goals and to contribute to society with this great organisation. I can't wait to really start working with the kids and have fun while helping.
BIO:
"I'm Maria Almeida, a 25-year-old from Porto, Portugal. I've finished my university a few years ago, in New technologies of Communication and during that period, I also did Erasmus in Zlin, Czech Republic where I took the chance to explore a lot in the world of animation.
I've worked as a marketing manager after that and found out that it wasn't for me, as I needed the contact with people. So after that, I went to costumer support that showed me how much I liked teaching even if the smallest things. As I'm still young and figuring out what I'd like to do, the option of voluntary work is perfect for me to explore my goals in a safe and organized environment!"