We are excited to welcome our new volunteer Danielle! Where does she come from and why did she decided to join our Mladiinfo team in Bratislava? Find out more!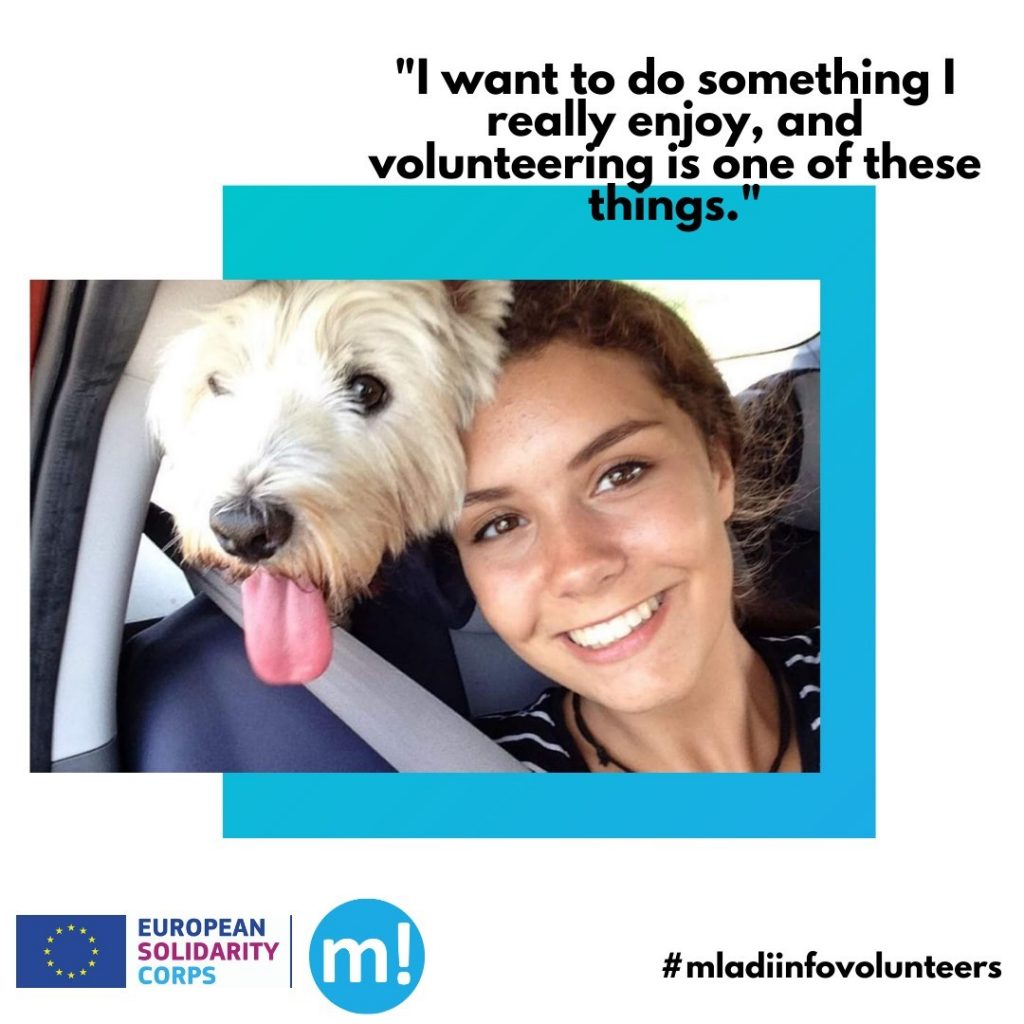 My name is Daniëlle van Sprundel and I turned 19 a few weeks ago. I live in a small village in the Netherlands, of course with windmills and cows. This year I graduated from high school and I decided to take a gap year. I didn't want to continue studying all at once because to me it feels like this is the right time (despite covid-19) to see the world and discover new things. Besides traveling and trying new things, I love to meet my friends, read a good book, cuddle or walk in the forest with my lovely dog and go to musicals. I also performed in the ensemble from musicals in high school, so I like to express myself in that way.
I'm looking forward to being a volunteer for Mladiinfo, because I love to work and play with kids, their honesty and smile can make my day. I also can't wait to see more of the country, I've been there for a few days and I kind of fell in love with Slovakia.
I decided to volunteer, because I think it is important to do something for your fellow man, without wanting anything in return. Money plays an important role these days, but I don't think everything in life is about money. I want to do something I really enjoy, and volunteering is one of these things. You make other people happy with it and you get a good feeling yourself.