Hello everyone. I'm Arife from Turkey. I'm 24 years old and I've been a Mladiinfo volunteer (EU program Erasmus+) in Edulienka for one year.
I started in November 2019 and i was planning to stay only for 3 months. In the first month of my stay, I was offered to stay after the project and work as an employee in the school. It was a great moment for me because it meant they liked my work.
After 3 months, i wanted to stay more and prolonged my project until November 2020 to complete it to one whole year. My project has ended recently and now I'm working there as a full time teacher.
---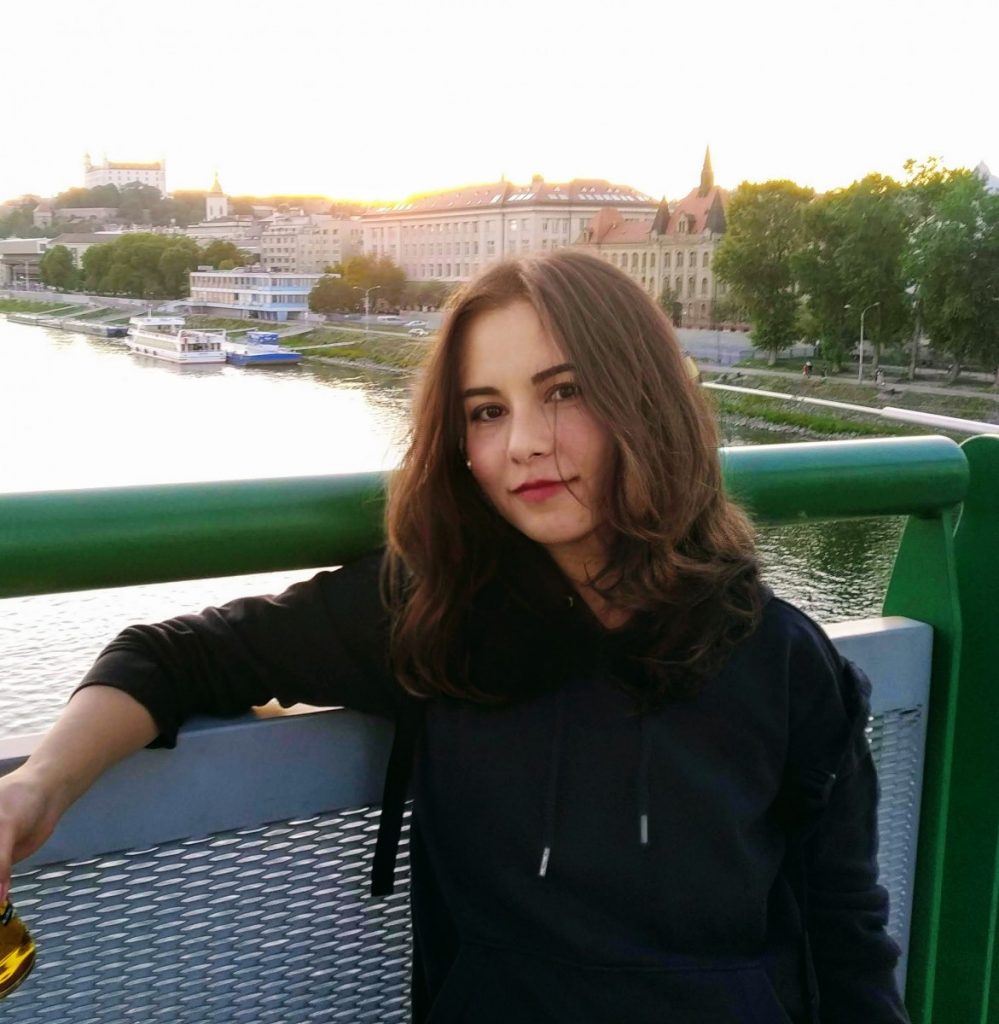 I'll tell you about my project a bit.
I was very happy to be chosen for this voluntary position because it was related to my degree which is English Language Teaching. I was working with kids from the age of 6 to 14 and it was a great experience. Especially the first months of my volunteering was very fun and educative for me. The coordinator was very helpful. They gave me chance to use my creativity, teaching skills, and took me to exhibitions, museums etc. What I usually do was supervising the kids during their lessons, lunch and play time. We were chatting in English, playing games, drawing, ball juggling, dancing.
After 3 months, covid-19 came up and we started working online for 3 months. Then we were back to school but the activities were more limited compared to pre-covid times. It was still fun. I knew what I was doing, and I knew I was helpful. I also love my colleagues very much. They are very friendly, cheerful and fun. I'm happy to meet them and be able to spend time with them.
Mladiinfo was my coordinating organization for the project and they were also quite nice and helpful to me and other volunteers. I was invited to team building activities, coaching sessions, weekend trips with the team. It was very fun, and I really like Mladiinfo staff. I am thankful for the opportunity they provided me.
And the last thing I want to talk about is the country itself.
Slovakia is a small and pretty country with nice people, good location and reasonable prices. I lived in Bratislava, the capital city, and I met lots of nice people, joined great events and travelled to many cities and countries. The location is really practical if you like travelling. And there are many nice events, only not during covid-19. But still, it's possible to take walk around the old town, drink mulled wine, and do some sports in the beautiful nature of the country.
To sum up, I'm really happy to come to Slovakia and stay after my project.
I know that I'm not the same person as when I first came here. I feel I gained a lot of new skills.