Recently we welcomed our new volunteers who came from abroad to develop new skills and help Slovak local organisations. Ljupco and Hristina from North Macedonia volunteer at the SPOSA center for autistic people in Trnava.
Together with the people with autism, they created lovely DIY autumn decorations to decorate the premises of the community center. How did they enjoy the visit?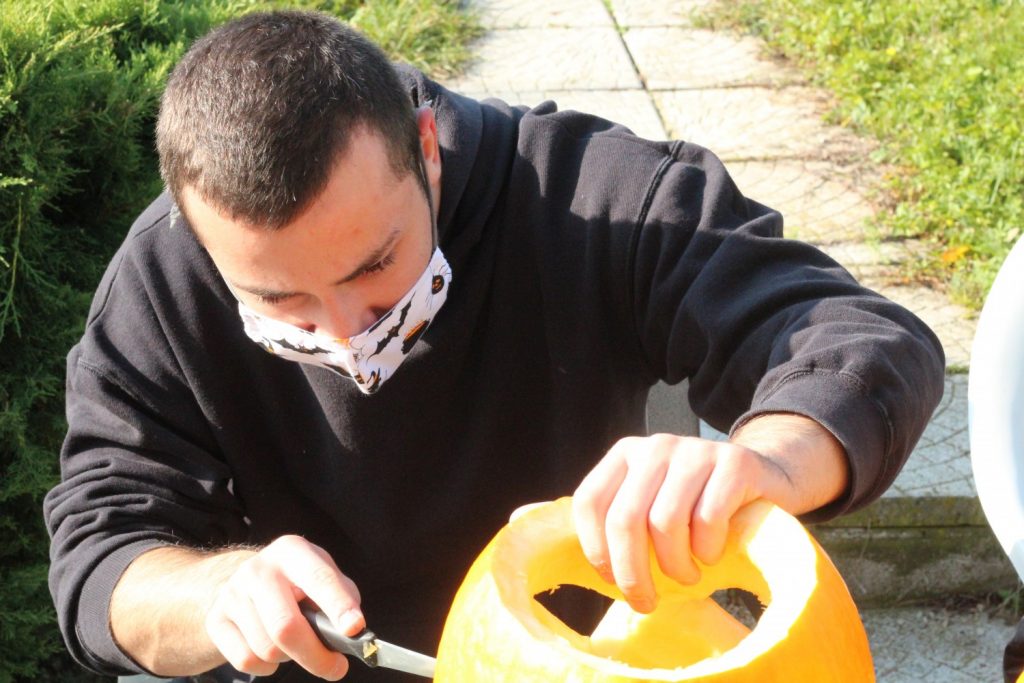 "When I came first to the center (SPOSA), and meet for the first time with certain kids of the group, to me it was like excited for the first day and with the language , it was like for me a little difficult to make a conversation with the kids, but how the time it goes, spending the time of the day with the kids I was like really happy to hang up, and it wasn't difficult to me to understand and make some conversation and funny jokes so we can laugh and be happy together. " We are looking forward to our next activities full of joy and genuine, meaningful interactions and relationships.
Are you from Trnava or would you like to get to know our volunteers to learn more about benefits of volunteering? Do not hesitate to contact us anytime at info@mladiinfo.sk, we will be happy to provide you with more insights.
Through volunteering and our network you can practice a foreign language with them or simply learn more about their lifes as volunteers. After the restrictions caused by the covid will be over, you can definitely go to talk in person too.